10 Days China High Speed Train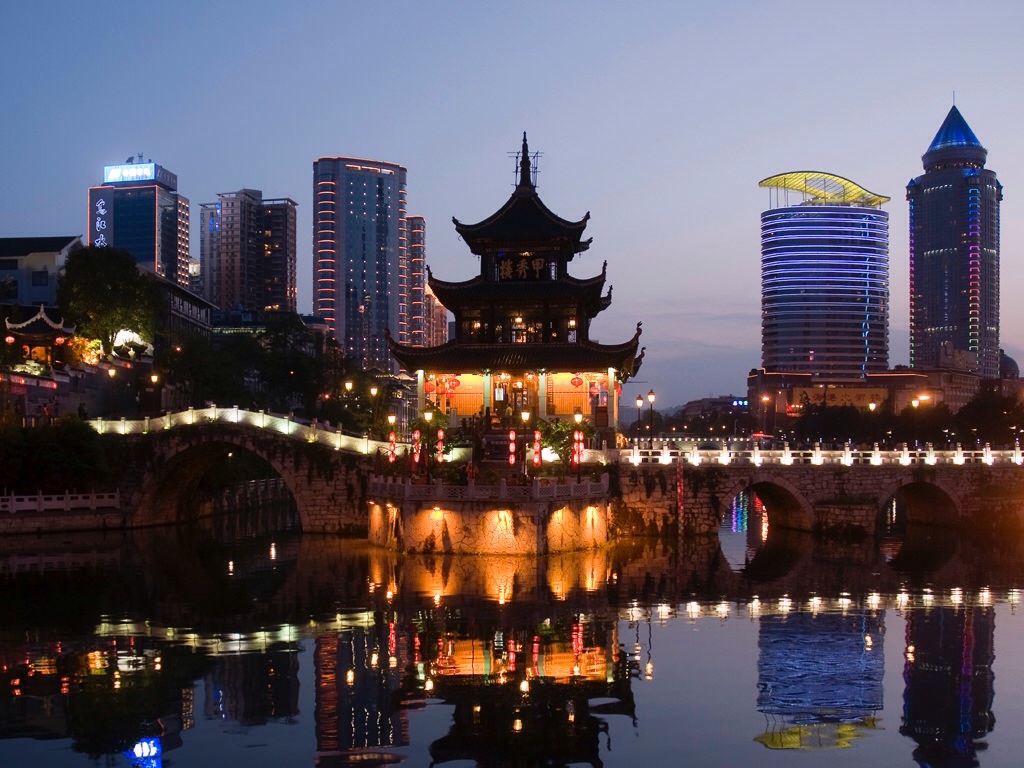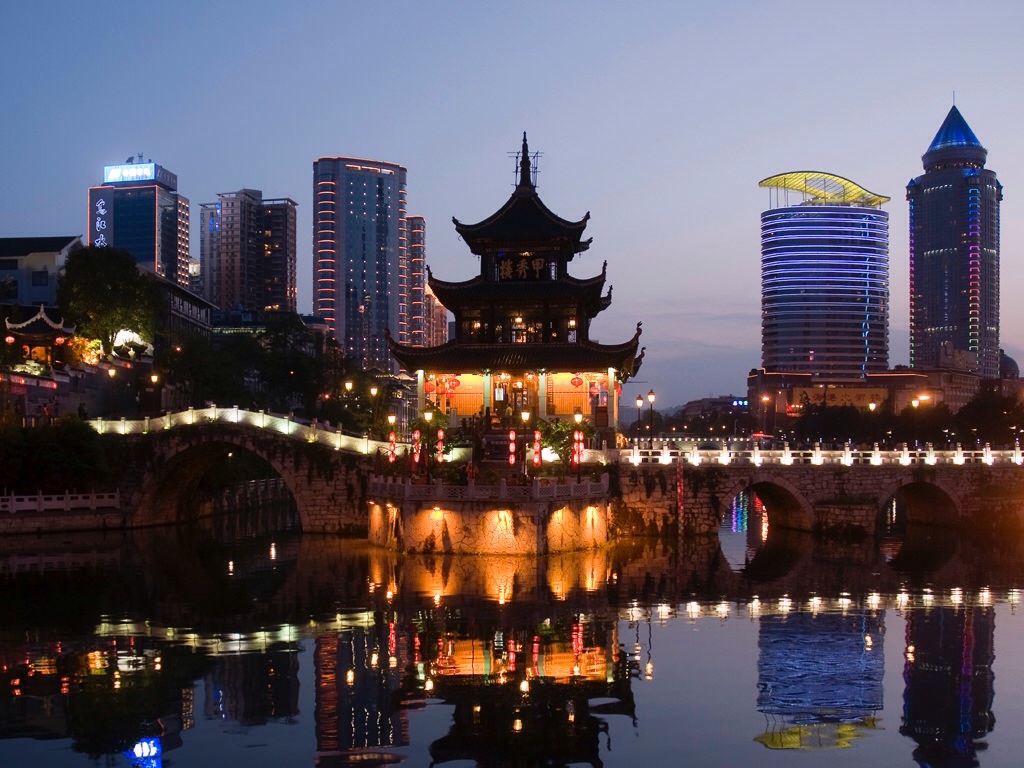 10 Days China High Speed Train
TOUR ITINERARY
DAY 1 | SHANGHAI HIGH SPEED TRAIN TO NANCHANG
Upon arrival, meet up our English speaking tour guide at Shanghai hotel then transfer to train station to take high speed first class train. Arrive in Nanchang, transfer to hotel for check-in. After dinner, spend the rest of day at leisure.
Located along the Ganjiang River in the north of Jiangxi province, Nanchang, the capital of the Province, is the center of the provincial economy, politics, science and technology, and culture and education.
Overnight at Nanchang hotel
DAY 2 | NANCHANG
(B)
Have breakfast at hotel, depart to Tengwang Pavilion which is known as one of three most famous pavilions in south China, standing on the fifth floor of the pavilion to see the whole city's view and the longest Ganjiang River in Province.
Bada shanren is a very famous painter who lives in the late Ming dynasty and early Qing dynasty. He is good at painting traditional Chinese ink and Wash painting. By visiting his museum, visitors can have a better understanding of traditional Chinese painting and calligraphy. The next stop is AIXI Lake which is the biggest wetland park in suburb Nanchang, leisure time along the lake.
Overnight at Nanchang hotel

DAY 3 | NANCHANG - CHANGSHA BY HIGHSPEED TRAIN - ZHANGJIAJIE
(B)
A wonderful day starts with healthy breakfast. After that, proceed to Nanchang West Railway Station to broad your first class train to Changsha. Get on the coach and transfer directly to Zhangjiajie. It will take 4 hours to reach there. After hotel check in and spend the rest of day at leisure.
Overnight at Zhangjiajie

DAY 4 | ZHANGJIAJIE
(B)
Morning after breakfast start your whole day trip to visit Zhangjiajie National Forest Park which is known for its unique cliff mountains, deep valleys and the greenery woods. The splendid sceneries crown the park as "three thousand peaks, and eight hundred miles of clean water", thus it is praised as the "expanded bonsai, and the shrinked heaven." It is also famous for abundant animal and plant resources. Its forest coverage rate reaches to 98%. An extraordinary biological treasure and natural oxygen bar, it is entitled as the "Nature Museum" and "Nature Botanical Garden". Animals and plants breed and grow with the peaks and waters together, forming a perfect natural ecological system in the park.
Mountain Tianzi: The altitude of the highest point in this area reaches to 1500m. It is the remarkable representative of Zhangjiajie landforms, with fully developed mesa, stone pillars, stone walls, stone peaks and stalagmites with elegancy.
Yuanjiajie Scenic Area is located at the Northwest of the Zhangjiajie Forest Park. It was named after a clan with "Yuan" as their family name. It covers a total area of 1200 hectares, and thus is commonly named as "forty-eight Li (one Li equals to half kilometer)" Yuanjiajie. The sceneries in this area are known for its steepness and wonderful views.
Overnight at Zhangjiajie hotel

DAY 5 | ZHANGJIAJIE - CHANGSHA
(B)
Morning tour of Zhangjiajie Grand Canyon on a boat cruise. Explore the typical Zhangjiajie landform, breathtaking cliffs, lush forests, ancient caves, colorful ponds, and a river running through the canyon. What's more, visitors can expect all sorts of sceneries of the north temperate zone here. and the Glass Bridge. It is known as the world's highest, longest glass bridge ,being 430meters long and 300 meters high above the valley floor. The thrilling bridge is an architecture wonder designed by Haim Dotan and made up of transparent glass with a bungee jump platform at the bridge center, where you can try the highest bungee jumping in the world, while at the same time having a panoramic view of the majestic Zhangjiajie Grand Canyon.
Drive back to Changsha in the afternoon. Evening tour will go to Huogongdian and try local snacks.
Overnight at Changsha hotel

DAY 6 | CHANGSHA - GUIYANG BY SPEED TRAIN
(B)
Enjoy your breakfast at hotel then proceed to Changsha South West Railway Station to depart for Guiyang on first class train.
Upon arrival at Guiyang , Take a tour to the Qingyan Old Town, Qingyan Old Town - Located in the south suburb of Guiyang City, Qingyan Old Town is one of the famous old towns in Guizhou. Built in 1378, the town follows the layout of the Ming and Qing Dynasties. The ancient buildings are quite imposing. The carved columns and painted beams are incomparable and ingenious. Though some of them were out of repair, they still look attractive and strongly worth seeing. Have dinner and transfer to hotel for overnight.
Overnight at Guiyang Hotel

DAY 7 | GUIYANG-KUNMING HIGH SPEED TRAIN
(B)
Your journey continues after breakfast with a visit to Jiaxiu Pavillion. Jiaxiu Pavilion is a magnificent three-storied building 20-meter-high with three eaves and a pointed top, containing carved windows and red lattices and upturned eaves on all sides. Downstairs is the Floating Jade Bridge which spans both north and south banks. Under the bridge, the clear blue swirling water forms a pool named Hanbi. After that, you will visit Qianling Park.
Qianling Park is named after Qianling Mountain, the most prestigious mountain in southern Guizhou Province. The park is home to green mountains, clear water, tranquil forests and old temples. On top of the mountain, there is a pavilion with a panoramic view over the whole city.
After lunch, drive to Guiyang North Railway Station to depart for Kunming South Railway Station. Upon arrival at Kunming, transfer to hotel for overnight.
Overnight at Kunming hotel
DAY 8 | KUNMING-STONE FOREST-KUNMING

(B)
After breakfast at the hotel, depart for Stone forest. It is massive collection of gray limestone pillars, spilt by train water and eroded to their present fanciful forms, the tallest standing 30 meters high. Marine fossils found in the area suggest that it was once under the sea. The strange shapes, some in solitary loftiness, while others in clusters, create a unique "fairyland" feel. After that, drive back to Kunming city and take a rest. Tonight, we recommend you go to enjoy the most famous Yunnan Ethnic Group Show-Dynamic Yunnan Directed BY Ms Yangliping-the Peacock Princess of Chia.
Overnight at Kunming hotel

DAY 9 | KUNMING-CITY TOUR
(B)
Morning transfer to Kunming Western Hill, the highest point of Kunming and Taoist Gratto. Bird-eyes view of DianChi and Kunming city.
In the afternoon, you may go to visit Grand View Park. Classified as a national AAAA scenic spot, Daguan Park (also known as Grand View Park) is characterized by beautiful landscape of mountain and water and the poetic couplet hanging on the gate of the grand pavilion is regarded as the longest in China. Continue to Jinbi Archways which is located at the very center of the city and serves as the landmark of Kunming.
Overnight at Kunming hotel

DAY 10 | KUNMING (DEPARTURE)
(B)
Enjoy breakfast at hotel, spend your time at leisure until transferring to Kunming international airport for your flight back home.
 
RATES INCLUDED:
Twin-sharing accommodation with daily breakfast
Tours and transfers as per itinerary
Entrance Fees as stipulated in the itinerary
Local English-speaking guide service throughour tour
High speed train first class ticket with service fee

RATES NOT INCLUDED:
International airfare from Singapore to Shanghai and Kunming
Travel Insurance
Lunch and dinner daily
Tipping and other